Officers
Club Officers and Board Members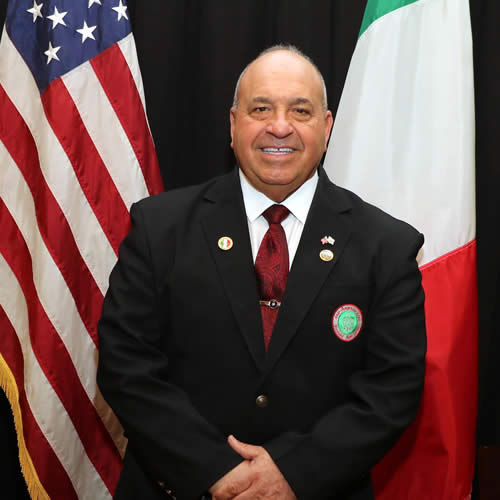 George Lazzareschi, Jr.
President
George is a lifelong resident of Rhode Island, growing up in the Mount Pleasant section of Providence he now resides in Johnston with his wife Lori and has been a member of the Italo American Club for more than 20 years..
George works for the City of Providence as the Superintendent of Public Safety and he is a five time World Champion Bench Presser and also holds many State, Regional and National titles. George is also the President/Owner of Elite Powerlifting Federation and The Dog House Powerlifting Organization for Children's Charities.
George has one son, Sloan Antonio Lazzareschi who is also a member of the Italo American Club and two grandsons, Ezekiel and Enzio.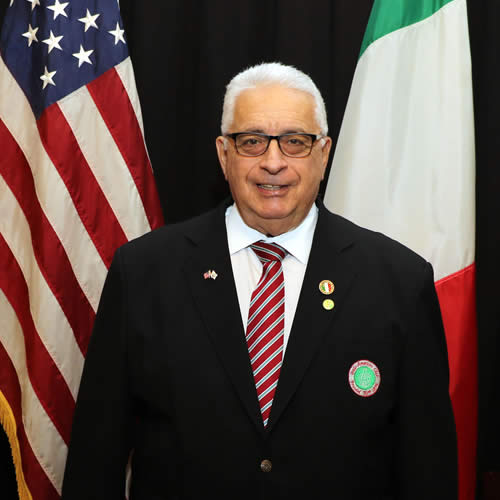 Thomas Norato
Vice President
Tom has been a member of the Italo American Club for over 12 years and has previously served on the Club's Board of Directors. He has been a Funeral Director/Embalmer at Nardolillo Funeral Home for 53 years. Tom was a member of the North Providence School Committee from 1989-2004 including four years as Chairman. He also served as President of the RI Funeral Director's Association for 2005 -2006.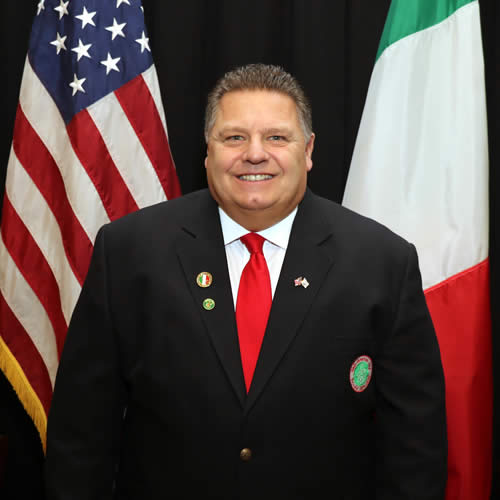 Robert Villucci
Treasurer
Residing in North Providence, Bob has 35 years in the financial services industry. Over the past 20 years with Navigant Credit Union, Bob has served as the Vice President of Consumer Lending. Bob has also had responsibility for residential lending and loan servicing. In addition to his daily duties, Bob volunteers with many community organizations serving on the Boards of the Children's Workshop Foundation and Spurwink RI.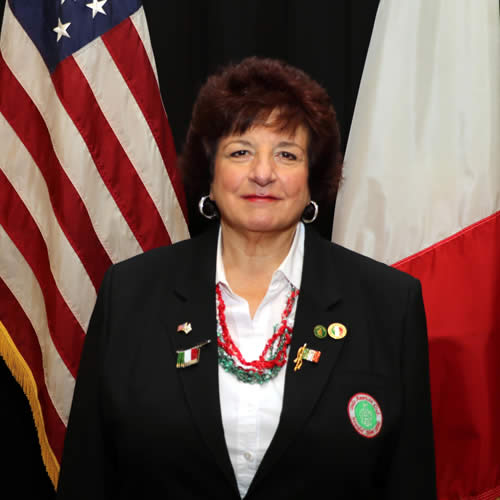 Donna M. Folcarelli
Secretary
Donna has been a lifelong resident of Johnston, Rhode Island and a member of the Italo American Club of RI for 9 years. Now retired after working 34 years for the RI Dept. of Children, Youth and Families. Donna has been the Disabled American Veterans Auxiliary National Executive Committee woman for RI. Donna has been the RI State Commander of the Disabled American Veterans Auxiliary and this year has been elected Sr. Vice President of the Veterans of Foreign War Auxiliary #2812. Donna is very proud of her Italian Heritage. Donna's mother came to America from Itri, Italy and her father's parents came from Pontecorvo, Italy. Donna is the first woman to be elected as an officer of the Italo American Club of RI.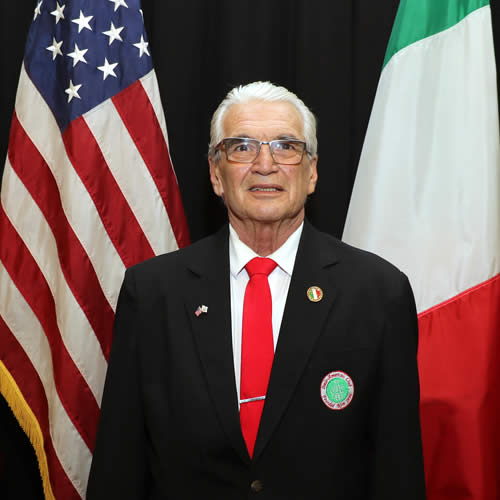 Joe Cinquegrano
Known to his fellow club members as Joe "5000" , Joseph is the retired owner of J&J transportation which he owned for more than 25 years. He has lived in North Providence for 16 years. He has been married for 34 years and has 3 children.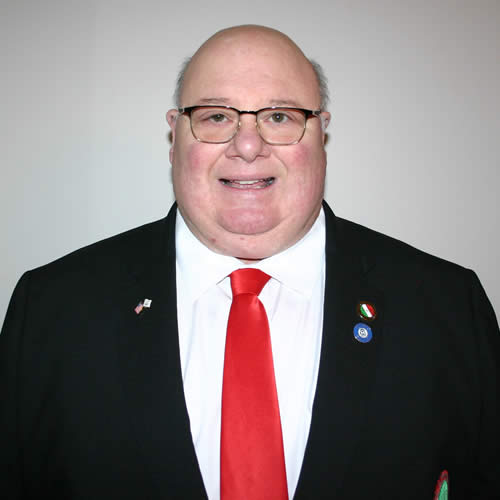 Ronald DiSiderato, Jr.
A graduate of Rhode Island College, Ron received an Honorable Discharge from the United States Army for his eight years of service. Over the past 30 plus years, Ron has served in Municipal, State and Federal government. Over the years Ron has served on the staffs of Speakers Matthew Smith, Joseph DeAngelis, Providence Mayors Vincent Cianci, Jr., David Cicilline, United States Senators Sheldon Whitehouse, Jack Reed, Presidential Advance for the Clinton Administration and Governors Bruce Sundlun, Lincoln Almond and currently staffing Her Excellency Gina Raimondo.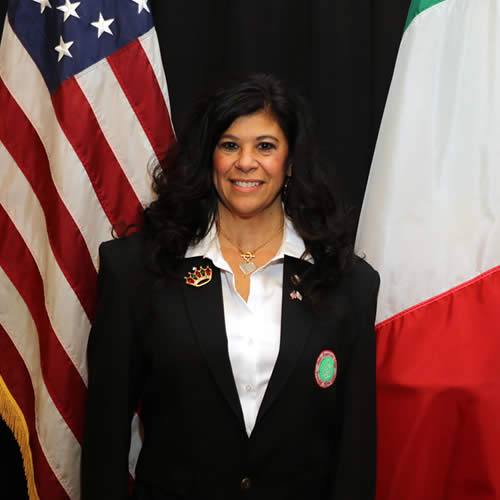 Gina Sabitoni-Arakelian
Gina Sabitoni-Arakelian a graduate of Roger Williams College, has been employed for the past 24 years as an Executive Assistant for the RI Laborers District Council and the RI Judicial, Professional and Technical Employees Local Union 808, both affiliates of the Laborers' International Union of North America. She has held the titles of Mrs. Italia USA 2014 & 2015 and Mrs. Rhode Island America 2016. Gina also holds the record as a State, Regional and National Powerlifter. In addition, to her daily duties, Gina is a member of the Planning Board for the Town of Johnston as well as a Corporate Board member of Delta Dental of RI. Gina is a community activist, supporting many charities.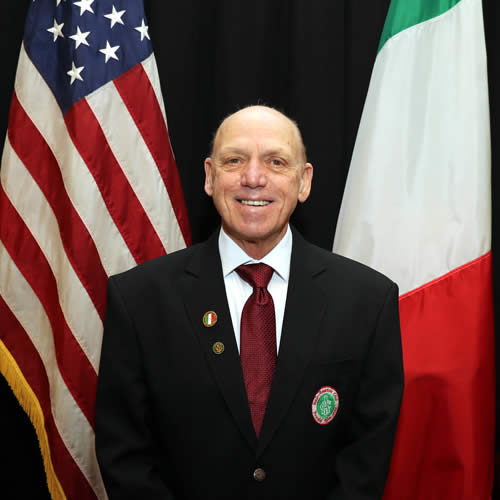 Stephen Mallane
Born and raised in Johnston, Steve has owned Sheik Hair and Wigs in his hometown for more than 53 years. Known by "The Sheik" to his customers, friends and family. Steve has been Johnston Town Sergeant for more than 40 years. He continues his service to the community by assisting those who have faced challenges in their lifetime. Steve has been a major supporter of the American Cancer Society for 30 years and in 2005 was recognized with their top honor, The St. George National Award for his outstanding contributions to the control of cancer. To this day, he continues helping families deal with this tragic disease.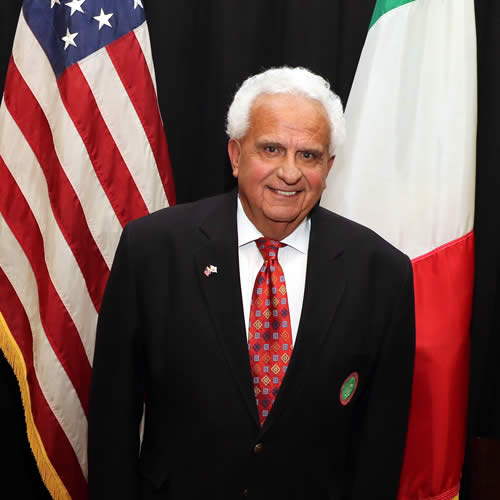 Anthony Napolitano, Ex-Officio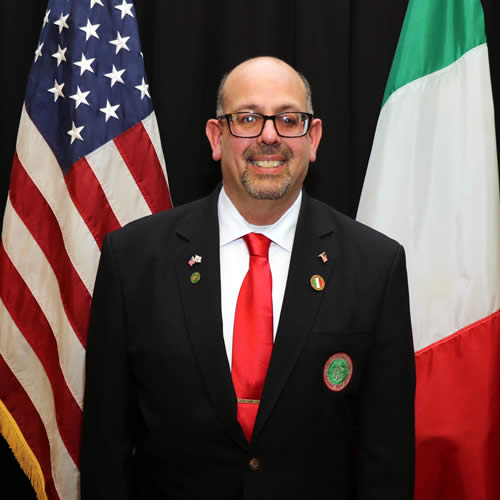 Peter Montaquila, Jr.
Peter is a third generation business owner and President of Auto Valet Inc, also known as Finest Car Wash and Finest Auto Repair, located in Providence. He hails from a traditional Italian family and believes in maintaining and continuing the traditions he was raised with. Peter became a member of the Italo Club in 2010 and was elected to the board in 2015. Within his role of board member, he hopes to continue to maintain the club's traditions for future generations.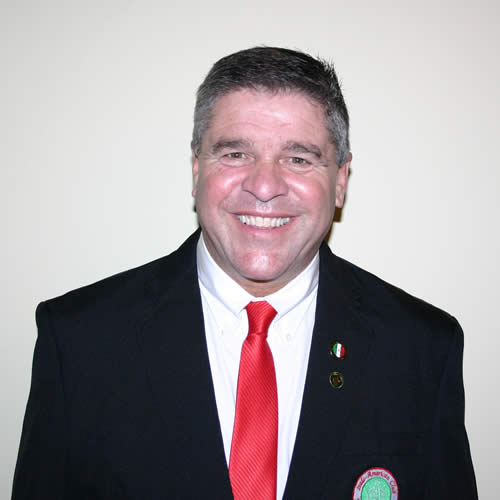 Ernie Almonte
Ernie is a Partner in Audit Services of RSM US LLP Boston, Massachusetts a firm-designated government, not-for-profit, litigation support, and higher education specialist with more than 40 years of experience. Ernie works in the Boston Not-For-Profit/Public Sector Industry team. He has managed the audits of numerous public sector and not-for-profit organizations, and has provided technical assistance on accounting and financial reporting issues to these organizations. He is a leader on engagements working directly with Federal and State Government Leadership on compliance, audit, and consulting engagements. Ernie is a frequent speaker on industry related topics. Prior to joining RSM, Ernie spent 16 years as the R.I. Auditor General where he was responsible for the State of Rhode Island financial, performance and fraud audits. Ernie holds a Bachelor of Science degree, Master of Science in Taxation Degree, and a Honorary Doctorate, from Bryant University. Senior Executives in State and Local Government and Innovations in Governance, Harvard Kennedy School of Government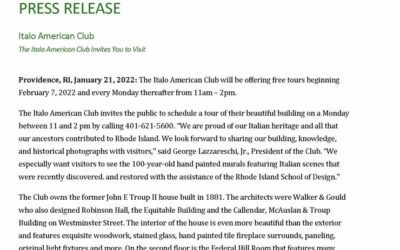 Providence, RI, January 21, 2022: The Italo American Club will be offering free tours beginning February 7, 2022 and every Monday thereafter from 11am – 2pm. The Italo American Club invites the public to schedule a tour of their beautiful building on a Monday between...
read more
More Info? Get In Touch.
If you are interested in learning more about the Italo American Club, send us an inquiry and we will get back to you as soon as we can!